Take a look at the "Two Buffalo Virtual Gallery" click here:  https://indigenousinmusicandarts.org/tracy-lee-nelson-luiseno-diegueno-kumeyaay/As an Artist, Tracy Lee Nelson has been painting and sculpting since he was 17. Some of his Artwork can be seen at The Smithsonian Museum of the American Indians, A traveling Skateboard exhibit to 42 states ,displaying 3 of Tracy's Native American Designs, on a modern day skateboard.
Attending Special Effects class in 1987 Los Angeles CA, with instructor and famous creator William Mumms, creator of the 1954 Horror movie "The Creature from the Black Lagoon".  Later helping Universal Studios create there Dinosaur's for there Jurassic Park ride.  
Recently painting a series of what Tracy call's "The Singing Paintings" these paintings play various songs that Tracy has composed through the years, Combining the Art of painting and his musical talents, by inventing and transforming a normal Painting in to a amplified frame. See Below.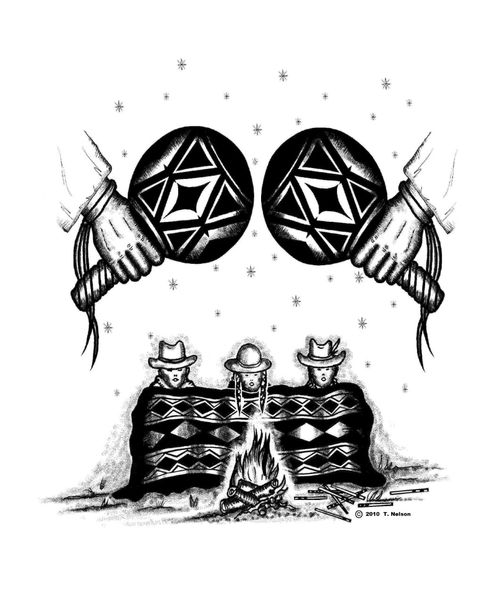 The Creature from the Black Lagoon